Staff
Terry Gillette, PT, DPT
Terry received his Bachelor of Arts in Physical Education from CSUN in 1981, his Bachelor of Science in Health Science with a Certificate in Physical Therapy from CSUN in 1983 and a Master of Arts from CSUN in Exercise Physiology in 1990. Terry received his doctorate in physical therapy from the Evidence in Motion Institute in 2011. Terry received his Board Certification in Orthopedic Therapy in 1998 and his Board Certification in Sports Therapy in 1999. Terry is a member of the Sports, Orthopedic, Geriatric, and Private Practice sections of the APTA. Terry has been in practice at his Woodland Hills location since 1986. Terry has been involved with local youth and high school athletics He has served as the team physical therapist for Chatsworth high school for over 25 years. He presently is a consultant to local high school baseball teams. In addition to clinical care, Terry has been actively involved in youth sports as a coach and safety director.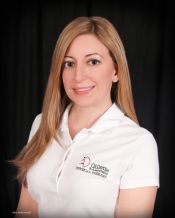 Lauren Mikailyan Kiramittchian, DPT
Lauren graduated from the University of California, Los Angeles in 2002 with a Bachelor of Science in Physiological Sciences and received her Doctor of Physical Therapy from the University of Southern California in 2005. She is a member of the Orthopedic Section of the American Physical Therapy Association (APTA). Lauren's areas of clinical interest include Sports Rehabilitation/Conditioning, Biomechanical Dysfunctions, Orthopedic Manual Therapy, Neurological Disorders, and Geriatric Health.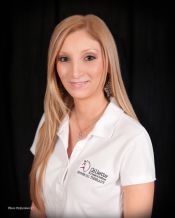 Ana Melina Assatourians, DPT
Melina obtained a Bachelor degree in Psychology and continued her education to receive a Doctorate degree in Physical Therapy from Western University of Health Sciences in 2008. She was a proud recipient of the Dean's list award while pursuing her doctorate degree. Melina has been an APTA member since 2005. She is also a member of the Orthopedic section and Sports section of the APTA. While she specializes in the treatment of performing artists and athletes; Melina is experienced in treating both orthopedic and neurologic conditions in adults and children. She has had the unique opportunity to assist in treating the performers in the Off Broadway production of The Color Purple in Los Angeles. Melina was an avid dancer and has had the opportunity to perform all around the Los Angeles Area including the Alex Theatre, The Thousand Oaks Civic Plaza, the Ford Amphitheatre and the Shrine auditorium in Los Angeles. As a Physical therapist, her primary focus is to return patients to their optimal level of function.
Candice Schmutzler, DPT, CSCS
Candice received her bachelor of science in exercise physiology with a minor in nutrition and food sciences from California State University, Chico. She received her doctorate in physical therapy from Western University of Health Sciences. Candice is a Certified Strength and Conditioning Specialist certified by the National Strength and Conditioning Association. She is a member of orthopaedic section of the APTA. Her professional interests are youth and adult sports injuries, balance rehabilitation, core stabilization programs and post- surgical rehabilitation. Candice personal interests include playing soccer, working out and snowboarding.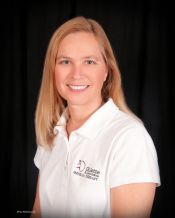 Deborah Leitheiser  ATC, PTA
Debbie graduated from California State University, Northridge in 1988 with a Bachelor of Arts in Physical Education/Kinesiology with a concentration in Athletic Training. The National Athletic Trainers Association certified her in 1988. She was licensed as a Physical Therapist Assistant in 1991. She specializes in treating patients with orthopedic and athletic injuries. Debbie spends her afternoon at Calabasas High School as the Sports Medicine Instructor and Athletic Trainer for all of the high school's athletic teams.